Spray Foam Insulation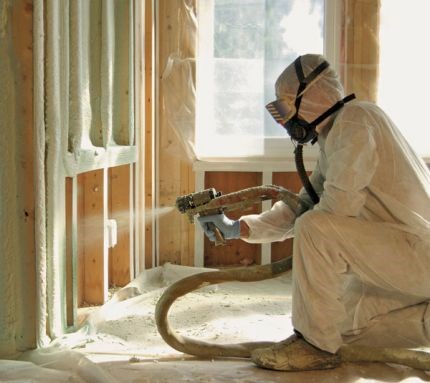 Spray foam insulation, when done correctly, is an impressively consistent and long-lasting way to improve your energy costs, indoor air quality, home safety, and comfort. The durable, sustainable, and cost-effective qualities of spray foam insulation make it a vital contribution to any environmentally-conscious, budget-friendly housing.
There are different types of spray polyurethane foam insulation, and each one carries a distinct set of qualities. Closed-cell foam has a high insulation value, provides rigid strength which helps improve a building's structural integriy, and is mositure resistant. Open-cell foam provides extra comfort by eliminating drafts and effectively containing air within the building. Sandpiper HVAC is proud to offer high-quality spray foam insulation services, which are an extremely efficient way to turn your house into an airtight, energy-saving machine.
Click here to contact Sandpiper HVAC about spray foam insulation , or fill out our convenient form below.